HCA rates a diamond's cut
Holloway Cut Adviser rates a diamond's cut in lay terms for its light return, fire, scintillation and spread (how big the diamond is for its weight). A diamond with an HCA grade of excellent is rare and means this diamond is good for further consideration.
Diamonds scoring HCA 1.0 – 2.0 = Superior Sparkle
Diamonds scoring below 1.0 may be more suitable for earrings and pendants
UPLOAD A SINGLE
ROUND DIAMONDS
Use HCA to select the very best GIA or IGI XXX cut diamonds.You will reject more than 80%.
Reject diamonds with HCA scores greater than 2.0 to 2.5.
Or check our GUIDE below for easy steps
UPLOAD A CSV FILE UP TO
100,000 ROUND DIAMONDS
In minutes receive HCA scores for up to 100,000 round diamonds.
Filter, sort and reject diamonds with a HCA scores greater than 2.0 to 2.5.
Sell the best looking diamonds for a premium and make a better return.
REDUCE YOUR RETURNS HAPPIER CLIENTS
Or check our GUIDE below for easy steps
How to use the HCA tool in 3 Easy Steps
Check our GUIDE below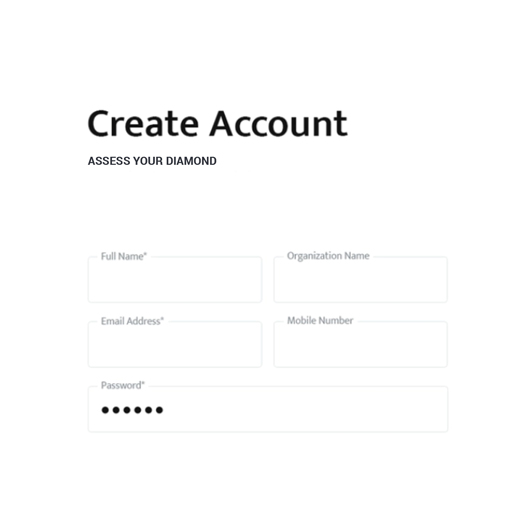 Register a new account and select a Business Plan to assess a Single Diamond
or a Premium Plan for Bulk Diamonds.
See Our Plans or Log in
TO ASSESS A SINGLE DIAMOND:
Enter GIA Report Number OR
The Diamond Proportions from the GIA report
TO ASSESS BULK DIAMONDS:
1. Enter a .csv file into HCA of your inventory, a suppliers or competitors.
2. Download the round diamonds you need from RapNet® IDEX® or GetDiamonds®.
Download HCA-Upload-Requirements-v1.2
Download Sample HCA bulk file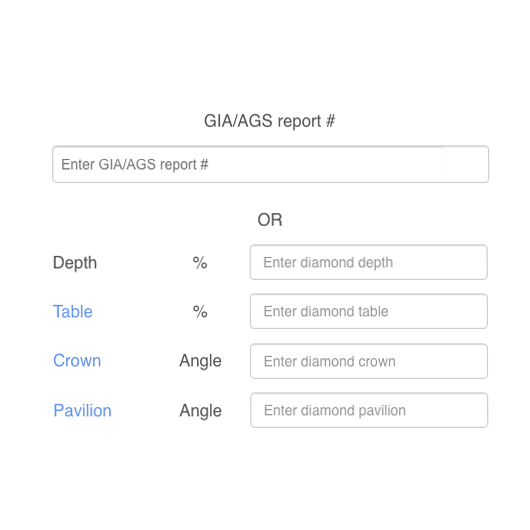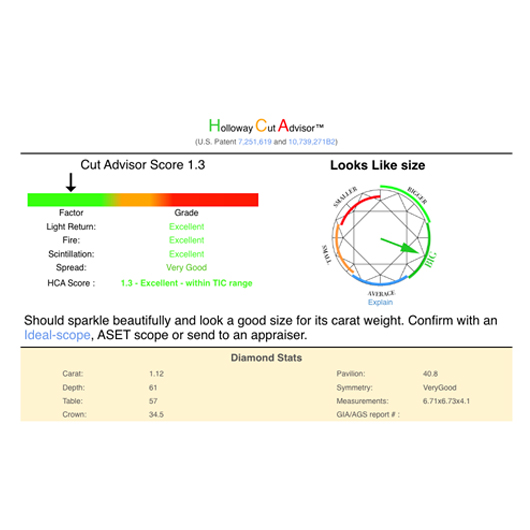 Get the report with an HCA score of your diamond and its Looks Like size.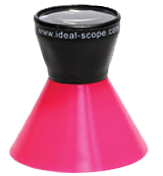 IDEAL-SCOPE
The Ideal Scope is a cut quality assessment tool for round diamonds. Its translucent cone and magnifying lens create a structured light environment that reveals areas of brightness, leakage, and contrast when placed over a diamond.
When you have narrowed your search to a few candidates, with help of the HCA tool, we suggest you request Ideal-Scope images, or buy your own Ideal-scope.
Ideal-Scope is a simple bright colored reflector with a viewing hole and lens. It creates what is known as a structured light environment.
Learn more about Ideal-scope
HOW DOES HCA WORK?
All of the information and how the backend works can be discovered at www.diamond-cut.com.au or  (U.S. Patent 7,251,619)